Rigging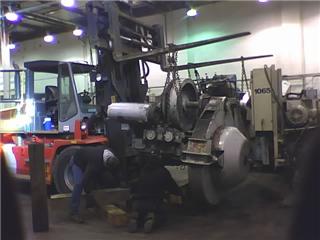 JF Lomma Rigging has done heavy lifting for over 20 years with lifts over 400 tons. Whatever your needs we have the equipment. With Cranes from 15 to 500 tons, our customers know there is no job we can't handle.
We work on construction sites, inner plant and even complete disassembly of facilities. We offer our years of expertise to insure our customers that their equipment will be installed with both utmost care and speed.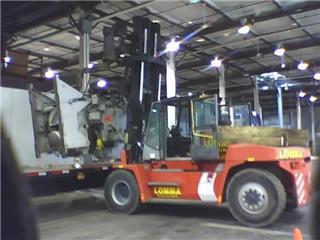 All types of machinery are moved; CNC vertical and horizontal machining centers, punch and brake presses, lathes, injection molding or blow molding machines. We can handle plant relocation anywhere in the United States and Canada as well as export packaging if needed. If you need to move your production line from one place to another, we offer total turn key operation. all of our equipment is designed to do the job as safely and economically as possible.
Lomma Rigging has only the finest equipment the industry has to offer. This equipment, combined with our expertise, enables us to move 25 to 500 tons quickly and safely to please the most demanding customers. Whether we need to move by jacking and sliding, gantry lift, or crane service, many major utility and manufacturing companies know that our rigging team has the technology and talent to get the job done right.